By Simon Ebegbulem
BENIN CITY—DEPUTY Chief Whip of the House of Representatives, Mr Pally Iriase, has faulted the allegation by the Peoples Democratic Party, PDP, in Edo State that the immediate past governor of the state, Mr Adams Oshiomhole, abandoned the fertiliser plant in Auchi constructed by the Lucky Igbinedion-led administration due to his alleged effort to kill the PDP legacy in the state.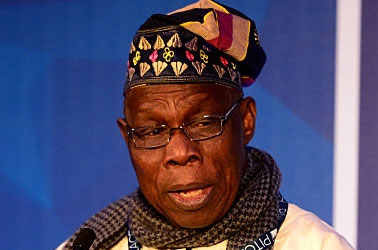 Iriase, who is representing Owan federal constituency of the state in the House of Representatives, told Vanguard shortly after the commissioning of the revamped fertiliser factory by Vice President Yemi Osinbajo last Monday, that "the factory never existed in the first place even when the PDP was in power.
"The PDP government between 1999-2003 built no industry but only used it to siphon money. Incidentally, I was the Deputy Speaker from 1999-2003. The truth of the matter is that it was all a charade. The attempt at industrialisation was made for other interests than ensuring sustainable industrialisation.
"The PDP only deceived President Obasanjo to come and commission the factory then, after bagging fertiliser from another company to deceive the President. In fact, after Obasanjo went inside and saw that there was nothing in existence, he described it as one of the highest 419 he has seen in Nigeria.
"If they said Oshiomhole abandoned this fertiliser factory, who abandoned the cassavita factory? Who abandoned the fruit juice factory in Ehor? Besides,  Igbinedion did not hand over to Oshiomhole but Prof. Osunbor, who was then in PDP. So why mention Oshiomhole?
"I want to tell you, no body abandons a productive factory. If the factory was productive, how come it was not self-sustaining? How come the turnover did not sustain it?"